Today I am doing an Apple Day. After weighing in this morning, I am on my 4th day of a stall. Normally, I would have done and Apple Day on the third day, but I was sick yesterday and thought that might be why the scale didn't move. I still think that may be true, but I do much better with taking action than I do with staying the course and letting things fix themselves (that sounds like a therapy session waiting to happen).

It's much easier to write about successes than stalls, but I would be doing a disservice to my readers if I give you less than the whole story. In the event that you ever decide to do HCG you'll need the whole story.

---

Apple Day

The basic idea of an Apply Day is that you eat only apples (up to six) in a 24 hour period from noon-noon. The point is two-fold, to reduce water weight and to allow for a mental reset to prepare you to carry on with your protocol after a stall. Dr. Simeon believed that this was an important part of the process, and would prescribe this ritual to participants who stalled for more than four days.

This is one of those things that makes non-HCG people think that those of us who do it are crazy. "What?!" "You're only going to eat apples? Won't you die?" But you know what? It works. And it's totally worth it. I will try not to jump on a soapbox about a culture that would be much more comfortable with me getting a jumbo combo of fat & garbage, with a bucket of refined sugar on the side than in me taking my own health into my hands and making changes. . . but I digress.

Here's what you need to know to do an apple day:

Up to 6 apples ONLY
Noon - Noon
Only drink (water) when you are thirsty. Limit liquid intake.
Do an apple day after 3-4 days of weight loss stall on HCG P2
You WILL see a renewed trend of weight loss after the apple day

I can almost hear you asking, boring apples all day long? It's not has bad as it sounds. Here are some of the methods that I used to keep my apples interesting:

Shred/slice, sprinkle with cinnamon, nutmeg, ginger, pumpkin pie spice (check ingredients!). Microwave for two minutes, or bake @350 for 20. It gets crunchy and more fun if you bake it, but since it's July. . . well, the microwave will do.
Apple Pie in a Glass. This is an old recipe from my first VitaMix cookbook. The original has sugar. . .but I make mine with: apple, cinnamon, water, stevia & ice. Blend to smooth. YUM!
Eat it raw, which for me involves a pocket knife. Don't ask me why, but ever since my orthodontist forbade me from eating apples in 1989, I just don't like to bite into an apple. . .so I cut it in wedges.
Dice and sprinkle with lemon juice.

In other news, I converted this skirt last night. It was a remnant of a longer skirt that one of my square dancing sisters gave me in hopes I could give it new life. I removed one tier and put in a new waist. I did a button hole inside the waistband to allow for adjusting the elastic as I lose weight. . . and of course when I sell it. Tonight I plan to make some type of accessory to wear with it. I am leaning towards a scarf, or possibly a headband. Look for this outfit in

my etsy shop

soon.

Happy Friday and thanks for stopping by.
Powered by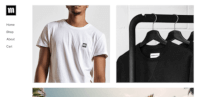 Create your own unique website with customizable templates.