I had the joy of participating in my second photo shoot with the

Classic Car, Rat Rod & Pinup gang out in Ottawa

.

Ally Brand

is a local model who organizes this event every year. She does a great job and her tireless efforts make her our favorite hostess-with-the-mostess. This event runs smoothly. Many people (models, photographers, car owners) donate their time and come together for a very special day.

I didn't have my own photographer this year, but I did have the joy of working with a few great photographers who were on hand. Most of the pictures here are by

Sandra Hubbell

(the only current ones that aren't by Sandra in this post are the ones with

Jezebel

. I wanted to retake these shots to match up with last year's, so my daughter took them with my phone). I anticipate being able to add another post with image by other photographers once they share their pics.

I set a lot of goals this past year to work towards this event. I lost weight, I re-invented my eyebrows with the ever-fabulous

Elissa at the Glam Room

. See

my post from last summer on the eyebrow transition

. I worked on my pinup wardrobe. I pumped a lot of iron and improved my body composition. I grew out my hair. In short, I worked to become a "better pinup model" this year than last.

Note: this is not to imply that anyone else needs to lose weight or change one single thing about themselves. I am not out to shame anyone for who they are. . . I am only relaying my personal journey here. If you are big & beautiful and want to try pinup modeling, GO FOR IT! The world needs more women of every shape and size to embrace the wholeness of who they are and let their light shine. Please don't take my efforts as a statement on yours. They are not.

Here are a couple of side-by-sides from 2016 and this year:

I love this event, and look forward to participating again next year. I couldn't be happier with not only my personal transition, but with the way these images turned out.


Thanks for following me.

Have a beautiful day,

Powered by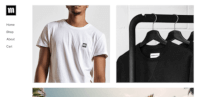 Create your own unique website with customizable templates.