This is a story about eye brows. Until this year, I never would have know that eye brows (and their ensuing behavior) can be intense. This has been a year of learning even in that. In May of this year, I participated in my first Pin-Up girl modeling event. I love, love, loved it. In looking at my pictures and the general look of things, I decided I needed to make the leap to growing out my too-thin eye brows and getting a more intense/retro look going.




---

I did what I often do when I decide to start something that I have no clue about. . .I asked my good buddy Google. Blog after blog told me that I needed to grow my eyebrows out from 12 - 16 WEEKS! That's more than a quarter of the year! Were they serious? There must be a better way. . . alas. . . there is not. So, I buckled down my resolve and put away my wax pot.

This from a girl who was tweezing her unibrow to to the theme song of Simon & Simon 30+ years ago. (I could often be found on the couch, tweezers and mirror in hand). For the love of . . . . why didn't the adults in my life tell me about/take me to WAX?! Anyway, I spent hours, and hours trying to tame my eye brow beasts. Years later, when I lived in Africa and salons were not easily accessible, I would use this was tape stuff that you cut out, tape on, and rip off. My point, in one way or another, these beast have been tamed for over three decades. And now. Now I need to leave them alone for 3+ months. Okay, I think I can . . . I think I can. . .

​

Those of you on my social media accounts may have noticed a lack of selfies or close-ups posted recently. . .it was getting crazy.

My eye brows over the years. It is amazing how different I look in some of these.

So, I waited. . .and waited. . .and tried concealer, eye shadow, creative use of bangs. . .anything. Any bizarre look I got when talking to someone was credited to them noticing my eye brows. Surely they noticed. Well, hopefully not.

Then. . .the day came. I decided it had been long enough. Had it actually been the prescribed number of weeks? I have no idea, I didn't count. I just decided it was time. So I made my appointment and went in to

The Glam Room

for my little makeover. Even though I was going to a great salon with an impeccable reputation, I was still afraid. I was having flash backs of the roll-the-dice kind of service that I have received in too many salons. Eye brows are an art, and so rarely treated as such.

Elissa

immediately put me at ease. I knew right away that she "got it". She would create her version of my vision and I completely trusted her. I showed her a picture of Elizabeth Taylor's eye brows from the 1950's. That is the guide we worked from.

---

Elissa had a good vision of what to do. She first died by brows (to make use of the blond baby hairs. Do I really have baby hairs? Then she waxed and shaped and waxed some more.

Next we went up front to the makeup area. She showed me how to use a couple of products (eye brow pencil and concealer) to complete the look. You see, my eye brows still have some growing to do, so I really need the help of a pencil to fill in. I am a self proclaimed lazy girl. . . so less is really more for me,

I couldn't be happier with my new look.

---

And I have managed to do a decent job of recreating it at home.

I am ready for my next pin-up event now, eye brows and all.

---

Blessings and Brows,
Powered by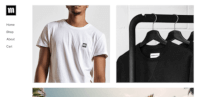 Create your own unique website with customizable templates.