My kitchen scares me. . . . and not for the reason you may think. No, I am not afraid of the pressure cooker, nor of trying new recipes or using spices. To my knowledge, there are no spiders. I am pretty adept at finding my way around the kitchen. So, what is so scary?

As you'll know from previous posts, I

"kon-maried"

my house over the last year or so and then sold the place and moved into an apartment. I drastically reduced my. . .well, my everything. My kitchen has been purged of the useless, the less-than-ideal, the i-can-do-that-with-this. Yet I still struggle to deal with all the STUFF in my new, smaller kitchen in the apartment. True, it's about half the size of my kitchen in the house I just sold. . . but, it's WAY bigger. . . .like triple the size. . . of the kitchen that I will end up with on Vera Louise.

I have made some realizations in the two months since moving.

There is still way too much stuff in my kitchen
I don't like how much energy I invest in eating
There are too many dirty dishes
I still want to eat whole, healthy, clean food
I need to better utilize the ingredients I have in stock before shopping
There is much to be figured out before I will be ready to cook on my bus

Join me in what I hope will be an inspiring journey, as I try various minimalist approaches and work at ways to reduce not only the STUFF in my kitchen, but also my TIME spent there (and at the store!).

One look at

my Instagram account

and you can tell I am a foodie. I love the variety, tastes, textures, aromas. . . I love food. Eating the same thing for several days in a row works for me, as long as it's a good meal, like

African Chicken Stew with Spaghetti Squash

or

Butternut Cottage Pie

. But even cooking these staples meals once a week causes a tornado of dirty dishes and clean-up.

I eat a (mostly) Paleo menu, with the occasional 21 Day Sugar Detox or Whole30 thrown in for good measure and course correcting. All three of these are typically labor intensive ways of eating. I will not utilize conveniences/packaged food that is not within my eating values So, I need to figure out how to be more efficient, do more with less, and develop SIMPLE meal plans.

Follow this blog, category: Minimalist Foodie, as I undertake this exciting and scary journey.

Upcoming Topics:

The State of my Kitchen
Small Appliance Study
Batch Cooking - How much of my week's food can I make in two hours, incl cleanup
The Wonderbag - My favorite new "appliance" and time saver
Meal Planning
Essential Spices
What's in the fridge?
Food Storage - Can I still shop at Costco?
Dehydrator - Friend or Foe?
Smoothies and Juice

Submit your topic suggestions in the comments below.

Let's get cooking,

---

So I did it. I started the

21 Day Sugar Detox

on Monday. This is probably the fifth or sixth time I have done this detox since I first tried it in 2012. I love this detox because it helps me reboot my expectations and cravings around food. Between some personal goings-on and moving, I lost track of my eating goals. I am not fully back in the swing of weekly cook-ups since moving into the apartment. I have learned that when I start to veer off course, it's time for a detox. I like to get ahead of any impending long-term changes in habits before they become problems.

The teenager left for her dad's on Monday. So I figured now is the perfect time to get the 21 days in. . . and have time to finish before July 4th weekend.

I'll admit, I haven't planned very well this week, but I have managed to keep it between the navigational beacons. There have been more salads consumed than I cared for. . .and butter chicken for breakfast once. ;) But I am happy to say I have stayed on track. I plan to spend some time this weekend preparing for next week.

Here's a little of this week's fare. To see more,

check me out on Instagram

.

Last night I need something different. . .a bit of a treat without getting too crazy. I opted to concoct an apple "pie". I tried finding something inspiring on Pinterest and failed. So, I created this one.

I even thought ahead and wrote down what I put in it so that I could share it here. ;)

The instructions are really simple:

Shred or Dice 3 GRANNY SMITH Apples (I used my handy Salad Master Food "Processor". Which I LOVE.)
Place in Instant Pot (or other pressure cooker)
Add

1 t cinnamon
1/4 t ground ginger
3 T water

Chop (I used the Vitamix) 1/2 C pecans
Add

2 T coconut oil
1 T coconut butter
1 t cinnamon

Blend pecan mixture well & fold into apple mixture.
Cook on HIGH for two minute, quick release.
Add a dollop of coconut butter for fun
Enjoy

I hope you enjoy it! I sure did. And I have two jars ready-made for the weekend. ;)

Please let me know if you try it.

bon appetit,

It must have been 17 or 18 years ago, when I first discovered

The Artist's Way

. My girlfriend at the time was always super-supportive of my creative adventures and probably bought me the book.

I remember doing the Morning Pages faithfully for ages, and have still done them off & on over the years. I don't think I ever actually did the rest of the course. Life got in the way. This would have been about the time that my dad was diagnosed with terminal cancer.

​That season of life would prove all-encompassing, and the trajectory my life would take the the coming years didn't involve a lot of self-exploration. . .well, until I ended up on a beach in Africa with a journal in my hand, but that wasn't so much an organized journey as a random outpouring and reaction to life and love in another hemisphere.

---

Two decades later, I find myself in a position to do it again. I bought the book for myself and a friend around New Year's. When I started reading and realized what a time commitment this course is, I decided to wait to start until I passed my written exam for WellCoaches. I mean, how much can one person do, right? I guess it goes without saying, I PASSED MY TEST. So, here we go.

One of the main tenets of the Artist's Way are weekly Artist's Dates. In their simplest form, Artist's Dates are weekly appointments with your inner artist to explore, spend time (alone!) with your creative self, and possibly try something new.

I had my first Artist's Date this past Sunday. I walked from my apartment to a nearby park for a hike, with my camera. It's funny, I grew up on a trail, with a camera hanging around my neck. . .following my dad, I even went to photography school for a while. . . but I hadn't taken much more than selfies and

instagram basics

until I bought myself a new camera for Christmas this past year. Now I am enjoying getting to view the world through a lens again. This "first date" was a bit awkward at times

(

as Julia Cameron would put it, my blurts came bubbling out: who do you think you are? no one cares what you see? you missed your chance to be really good at this? you can't even think of what to write on your blog. blah, blah

),

but also inspiring. I look forward to the next twelve weeks of Artist's Dates. I won't share them all with you, but I will provide regular updates in my journey.

I have been doing the other main component of The Artist's Way, Morning Pages, for a week or so now. I transitioned from my normal Miracle Morning to the Morning Pages for the summer. Once I finish this course, I will integrate the two in some Jules-fashion. Look for more on Morning Pages in an upcoming post.

I also joined a

group Artist's Way class

. We have our first meeting tomorrow night. It will be a group of 8 artists, working together and alone. I am super-jazzed about the chance to bounce off of other artists and come together for accountability and inspiration.

So, what does your inner artist long to do? What creative pursuit has been on the back burner for way too long in your life? Will you dare to give it a try this week? Post a comment and let us know.

​Happy Creating,
Powered by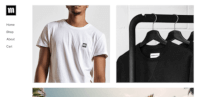 Create your own unique website with customizable templates.