It must have been 17 or 18 years ago, when I first discovered

The Artist's Way

. My girlfriend at the time was always super-supportive of my creative adventures and probably bought me the book.

I remember doing the Morning Pages faithfully for ages, and have still done them off & on over the years. I don't think I ever actually did the rest of the course. Life got in the way. This would have been about the time that my dad was diagnosed with terminal cancer.

​That season of life would prove all-encompassing, and the trajectory my life would take the the coming years didn't involve a lot of self-exploration. . .well, until I ended up on a beach in Africa with a journal in my hand, but that wasn't so much an organized journey as a random outpouring and reaction to life and love in another hemisphere.

---

Two decades later, I find myself in a position to do it again. I bought the book for myself and a friend around New Year's. When I started reading and realized what a time commitment this course is, I decided to wait to start until I passed my written exam for WellCoaches. I mean, how much can one person do, right? I guess it goes without saying, I PASSED MY TEST. So, here we go.

One of the main tenets of the Artist's Way are weekly Artist's Dates. In their simplest form, Artist's Dates are weekly appointments with your inner artist to explore, spend time (alone!) with your creative self, and possibly try something new.

I had my first Artist's Date this past Sunday. I walked from my apartment to a nearby park for a hike, with my camera. It's funny, I grew up on a trail, with a camera hanging around my neck. . .following my dad, I even went to photography school for a while. . . but I hadn't taken much more than selfies and

instagram basics

until I bought myself a new camera for Christmas this past year. Now I am enjoying getting to view the world through a lens again. This "first date" was a bit awkward at times

(

as Julia Cameron would put it, my blurts came bubbling out: who do you think you are? no one cares what you see? you missed your chance to be really good at this? you can't even think of what to write on your blog. blah, blah

),

but also inspiring. I look forward to the next twelve weeks of Artist's Dates. I won't share them all with you, but I will provide regular updates in my journey.

I have been doing the other main component of The Artist's Way, Morning Pages, for a week or so now. I transitioned from my normal Miracle Morning to the Morning Pages for the summer. Once I finish this course, I will integrate the two in some Jules-fashion. Look for more on Morning Pages in an upcoming post.

I also joined a

group Artist's Way class

. We have our first meeting tomorrow night. It will be a group of 8 artists, working together and alone. I am super-jazzed about the chance to bounce off of other artists and come together for accountability and inspiration.

So, what does your inner artist long to do? What creative pursuit has been on the back burner for way too long in your life? Will you dare to give it a try this week? Post a comment and let us know.

​Happy Creating,
Powered by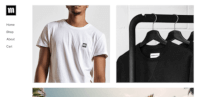 Create your own unique website with customizable templates.