It's been just over a week since I started my

bujo

(bullet journal). I am happy to say that I am busy learning about my behaviors and pushing my self to the next level in my goals and actions. With any new discovery/project, I tend to be a kid-in-a-candy-store. I see 1000 new ideas, and suddenly everything must change to accommodate said fabulousness. This time, however, the discovery itself is about consistency and self awareness.

---

Miracle Morning

I stumbled across the

Miracle Morning

concept in some of my trolling around the bujo blog sites. What a simple concept. I will leave the in depth explaining to the author/founder Hal Elrod. Here are the basics. If this is something that sparks your interest, I highly recommend going to the original source for instructions. First, use the awesome downloads that he GIVES you. The main component of this is the Level 10 Life material. Designed to help explore where you are now, where you want to go, and what is standing in your way (SPOILER ALERT: YOU are what is standing in your way); this exercise should not be skipped or rushed over.

---

Every. Morning. Take. Time.

Life S.A.V.E.R.S.

S - Silence (meditation)
A - Affirmation (tell yourself you're worth it and capable)
V - Visualization (picture the #winning)
E - Exercise (yep, you have to move that tush. . .daily)
R - Read (feed your mind)
S - Scribe (write. Ideally, morning pages)

Depending on the depth at which you do each of these, they can all be done in 6 minutes or 60. I was already doing 90-120 minutes at the gym every morning. My new plan reduces my exercise to 60 minutes, and gives that other time to the rest of these. I am so excited!!

What would you do if you were focused and committed to inventing a life you love? Is there a dream you are ready to start living? Do you need to assess first and define your dream?

GREAT.

Start there. And move the needle. Where are you headed? Please comment and share your goals and adventure.

---

I am on a freight train of FUCK YEAH. That's right. A freight train of fuck yeah. Just try to stop me. I have had enough of living anything less than my best. Let the BadAssery commence. (stay tuned for a post on my other new find:

You Are a Badass

).

I will be posting updates on both my Miracle Mornings, as well as Badassery in general.

Go forth and create/discover the life of your wildest dreams.

---

Was it really just last Wednesday that I was posting about my EC Life Planner and related transitions? Well, I have now jumped in to Bullet Journaling with both feet! I discovered Midori (traveler's) notebooks. It is truly a match made in heaven.

---

I made this case/cover for my notebooks. The inside is fabric, which I sewed and embroidered to meet my needs and make it pretty.

---

I made the outside out of leather. So far, it just has a simple tie on the outside. I decided to hang out with it for a few days before I trim the edges and make the final fastener. I am not sure if I will go for the natural look or hemmed lines on the leather.

I have four notebooks inside:

Main Bullet Journal (dot grid, 80pp)

Future Log
Monthlies
Dailies
Small Projects

Rants & Raves (dot grid, 40pp)

Challenges
Doodles
Rants
Raves

Lists / Collections (lined, 40pp) : This is for things that will not change often. Basically, lists that will be ongoing and that I do not want to have to re-write every time I fill up my Bujo.

Long Term Goals
Vinyl Collection
Square Dance Calls
Dream Job
Quotes
100 Things I want to do before I die
etc.

TBD (Graph, 40pp)

This book is still blank. I ordered a sample set from Ann over at AORJournals on Etsy. Being new to bojoing, I wanted to try all the paper types, I just haven't figured out what this one will be for yet. Side note, Ann is awesome. Great customer service and quick responses/shipping. I highly recommend her.

I have joined a couple of challenges already.

Check out #PlanWithMeChallenge and #RockYourHandwriting on IG.

---

I look forward to sharing this adventure. I will post a full detail of my July spread as soon as it is fully developed.

Happy Planning,
​


Am I the only one that has a love/hate relationship with my planner? I bought my first

Erin Condren Planner

for 2014-15. A perusal through the months will show that some months I vigorously planned, tracked, decorated, and generally used my planner; while other months will go by with nary a doodle being added, as if the planner were lost in my backseat for a month (hey, it happens!).

Earlier this year I read

Sarah Centrella's Hustle Believe Receive.

Wow! What a great book. She got me back on the wagon with my productivity in a big way! I highly recommend this book for anyone who isn't content to stay where they are in life. She will poke and prod you into action!

I have toyed with various ways to use my planner. I pretty much always track my workouts. Sometimes with cute little custom stickers. . .and sometimes with a simple note.

---

The monthly pages are great for an overall schedule, b

ut what about the countless tasks that need to be done in a given week or month? They are not appointments. They do not need to be done on a certain day or at a certain time. I know myself well enough to know that I cannot schedule down to the minute, or even the day when tasks need to be completed. I will miss one, and then either resent the list and lose all track of progress. . .or beat myself up and lose all track of progress. So, scheduling is out, but things still need to be done. Progress must be made. The solution? Bullet Journaling. I resisted bullet journals when I first saw the concept. I really like my pretty

Erin Condren Planner

, and my stickers and colorful pens. All of the bullet journals I had seen were very "brass tacks". How could I integrate this strategy and still color outside the lines?

Enter the Monthly Hustle list. I use the lined page just before the monthly layout. The idea is to list out all of the things I need/want to accomplish in the coming month. This month I started breaking it out by category (side hustle, declutter, blog, wellness, Norwex, & square dancing). I am sure categories will get added over time. As I am typing this, I realize that I need a garden category. . . and maybe one for routine cleaning, ugh.

---

Some of these items simple get checked off/filled in as I accomplish them. Others get transferred to the weekly view. The "notes" section has become my "Win the Week" section. This is where I list out the important things from my #theHustle list and add action steps for the week. I still flip back to my #theHustle list for most things. This is just one more layer for breaking it down into actionable steps.

---

These strategies help me move forward towards my goals. Some months I am better at them than others, but I am learning to be gentle and keep moving forward.

How do you get your #theHustle on? Please share any strategies that help you.

​

Disclaimer: The Erin Condren link is a sort of affiliate link. If you follow that link, and order your first planner, I will get a $10 credit. . .which I much appreciate! The Sarah Centrella link is not an affiliate link. I receive nothing if you go buy her book. I just happen to believe in it and want to share it with you.
Powered by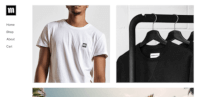 Create your own unique website with customizable templates.