This post has been in my "drafts" since the day I started this blog. I kept thinking I would have more to say. . . .come to some sort of conclusion. . . or at least add some pretty images. I will not. I will just leave it here and move on. I have been an orphan for 30 years, so I should be used to it by now, right?

​--------

I don't want to talk about my daughter. Or my mother. This. . . . this is me sitting here staring at the cursor. . .

The feeling that I get tells me that I need to write this post. Not because you need to know. Not because I need to share. Just because the good stuff is on the other side, so let's get this one out of the way and move on. I'll try to keep it to the Reader's Digest version.

My mom hated me before I was born. I have never quite understood why. . .maybe something to do with how she felt about my dad. I just know that she didn't want to bring me home from the hospital. . .and it was all kind of downhill from there. I was never good enough. I am way too out-loud for someone like my mother to understand. Now, don't get me wrong. There were good moments along the way, but mostly the relationship was always strained. She finally kicked me (and my older sister) out of the house when I was 12. What happened after that is another series of posts. . .

Cut to age 14. I was in an orphanage-type place. I was assigned Janice, a "volunteer" who took me on various outings. This was basically a generic Big Brothers Big Sisters program. My "Big Sis" moved away within the first year, but we have always remained close. I have known her longer than any other person in my life except my sister. This experience made my becoming a Big Sister a foregone conclusion. I always knew I wanted to help some young girl the way that Janice had helped me. It took a while before my life was in the right place for making long term commitments to kids. I was matched with my first Little in 2007. It was a short-lived match, due to her family moving out of state. Finally in 2009 I was matched with Judd.

I had been Judd's Big Sister for just over a year when she asked me to adopt her. (look for future posts on the whole story). Judd moved in with me in 2010 and the adoption was final in 2011. At the age of thirty-seven, I became a mother. Things went more or less, or less, as you would expect over the course of the next few years. Last Spring when Judd turned 18, our relationship took a turn south. She thought she was an adult now and wouldn't need to follow rules, do chores, be respectful, etc. One fateful night in May of 2015 I lost my cool and yelled at her. Yes, I yelled and cussed and had a meltdown of sorts.

Judd got pissed off and moved out. Her right at 18. (never mind that she had no way to provide for herself. . .and she still had a year of school to finish). Since she was an adult, there was nothing I could do to make her come home. She acted very ugly, working hard to divide as many relationships as she could. As I had learned years ago in therapy, Judd had learned to triangulate in her relationships as a survival skill to some of the horror she went through as a young child. And triangulate she did. It was ugly.

Imagine my surprise, shock and horror when my mother, of all people, got all indignant and judgmental on me. The nerve. This woman has no idea how to raise 18 year old girls. My sister had been a few weeks past 16 when my mom kicked us out. How dare my mother stand in judgement on me? How. Dare. She.

I won't bore you with the details of my so-called mother's behavior in the last year. Let me just say that she has done everything in her power to make this past year as difficult for me as she could. We haven't spoken in over a year. When I meet new people I say my mom is dead. It's just easier.

It feels like I lost my mom and my daughter. Then I start to wonder, did I ever really have either one of them? My mom never mothered me growing up. We had probably become closer over the last few years than at any point that I can remember. From 2011 - 2013 I lived within 4 hours of her for the first time since age 12, so we naturally spent more time together during this time. We did mother/daughter type things. She watched my kids when I traveled. I helped her clean out her closets and purger her house when she decided to sell. We had difficult conversations. Now I wonder if that time was a gift to help me get closer on all of my mommy issues.
Powered by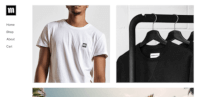 Create your own unique website with customizable templates.