Greetings! My apologies for the delay in posting. There as has been SO MUCH going on that I have actually had a hard time deciding what to write about. Then I thought. . .why not ramble on about it all. So, here we go.

​


---

My NEW Discovery - Amazon FBA

I recently stumbled upon a YouTube video about Amazon FBA. At the moment I can't even remember what I was watching (I have watched A LOT of FBA videos in the 10 days since then). How did I not know that Prime products are sold by independent merchants and fulfilled by Amazon (FBA)?! This seems like something that I would have known. I am an avid Prime customer. . .and always on the lookout for opportunities.

Well, now I have found it and am SUPER EXCITED! I sent in my first two shipments already. . .and sold my first product today! I can't tell you how much this whole concept has totally changed my outlook on life. I truly believe that this opportunity has the potential to be life changing.

Look for MUCH more on this. I will resist the urge to start sharing how it works until I have learned some more. Bring on the YouTube videos and clearance sales!

---

HCG - The Diet

No, it's not really a diet, it's a protocol, but you know what I mean. I have had amazing results losing weight in the past. I lost 65 pounds in 2015 (and then gained 20 of it back after I got fired. . . )

I have been trying to get in shape the "right way" for this whole year. I have been working out 5 days a week, seeing a trainer, and eating right most of the time. . . . . . and until I started HCG I had lost 2 pounds. Two. Pounds. In six months. Granted, I have better body composition, have gained muscle and lost fat. Still, I want to see some results. Yesterday was my first day on Phase 2 (more on this in future posts), and I lost 6.2 pounds. This is an extreme amount. The loss will average out to around 1 pound per day for the duration of the phase. The numbers the first few days are always more drastic.

​Look for a post on food prep / menu planning in the next few days.


---

Square Dancing

Dancing is going swimmingly. I absolutely love it. I joined a club, the Silver Dollar Squares. There isn't much to say about this, but here are some pictures. All of the skirts are my own creations.

More on all of that later.

Peace,
​
Powered by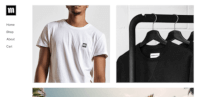 Create your own unique website with customizable templates.