Today is my last day of HCG protocol (Phase Two). I finished the injections on Monday. As I reflect back over the past 44 days; it went by really fast. There were a few days when I was sick and really wanted something other than my protocol food. I was definitely more lackadaisical about the food than I ever have been in the past. I honestly ate chicken and cucumbers (or pickles) pretty much every day. Expediency and ease took precedence over taste and variety. Turns out it worked for me, because I can report 100% compliance! That's right. No cheats. No off days. No beer. I am, however, ready for some new tastes, and a beer!

Weigh-Out

My goal was to lose 40 pounds. . . I lost 39.4!! I will take it. Here is a before and after. It isn't that obvious in the pictures maybe, but in my wardrobe, you can't miss it. Almost all of my work clothes are making their way into the garage sale pile. Every time I do laundry I have to re-sort because I ended up wearing pants that were falling down that week!

Now that I look at these two pictures side by side, they don't do the changes justice. I will post something more illustrative over the weekend.

The Food

As I said, I mostly ate the same things. My basic strategy was to cook up batches of chicken, seal them up in Food Saver bags, and grab one for each meal. For veggies I did mostly cucumbers, some tomatoes, radish and cabbage. Fruit consisted entirely of apples for the first half of the protocol, until I found a love for frozen strawberries warmed up in the microwave. YUM!.

Now What? Phase Three - Maintenance

Phase Three starts tomorrow. I will add more of the foods I am already eating, as well as a few things I haven't been eating (like eggs & watermelon! - not together). No simple sugars and limited simple carbs are allowed on P3. This is the scary part for me. I can lose weight like a champ! It's the maintaining where the hard part happens.

Most recently before starting HCG, I was eating based on a plan that my trainer put together for me. I haven't planned my own full menu since April. As much as I am looking forward to the variety, I am a little apprehensive about the freedom. My food plan is below. My weight plan is to weigh every day, and do a Steak Day (more on that in another post) or Apple Day any time I have a +/-2# variance. I know that sounds intense, but it's only a few weeks. After such rapid weight loss the body needs to be carefully monitored while adjusting to the new you. . . . or weight gain creeps up fast!

Today is shopping day, with at least a little cooking required tonight. Ultimately, I will end up with a menu that starts on Monday and do my cooking on Sunday. This week is a little peculiar with the mid-week start, but maybe that's best. I can warm up my cooking muscles slowly.

I am off to Costco!

Have a brilliant week!
Powered by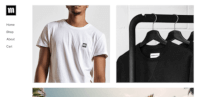 Create your own unique website with customizable templates.