Am I the only one that has a love/hate relationship with my planner? I bought my first

Erin Condren Planner

for 2014-15. A perusal through the months will show that some months I vigorously planned, tracked, decorated, and generally used my planner; while other months will go by with nary a doodle being added, as if the planner were lost in my backseat for a month (hey, it happens!).

Earlier this year I read

Sarah Centrella's Hustle Believe Receive.

Wow! What a great book. She got me back on the wagon with my productivity in a big way! I highly recommend this book for anyone who isn't content to stay where they are in life. She will poke and prod you into action!

I have toyed with various ways to use my planner. I pretty much always track my workouts. Sometimes with cute little custom stickers. . .and sometimes with a simple note.

---

The monthly pages are great for an overall schedule, b

ut what about the countless tasks that need to be done in a given week or month? They are not appointments. They do not need to be done on a certain day or at a certain time. I know myself well enough to know that I cannot schedule down to the minute, or even the day when tasks need to be completed. I will miss one, and then either resent the list and lose all track of progress. . .or beat myself up and lose all track of progress. So, scheduling is out, but things still need to be done. Progress must be made. The solution? Bullet Journaling. I resisted bullet journals when I first saw the concept. I really like my pretty

Erin Condren Planner

, and my stickers and colorful pens. All of the bullet journals I had seen were very "brass tacks". How could I integrate this strategy and still color outside the lines?

Enter the Monthly Hustle list. I use the lined page just before the monthly layout. The idea is to list out all of the things I need/want to accomplish in the coming month. This month I started breaking it out by category (side hustle, declutter, blog, wellness, Norwex, & square dancing). I am sure categories will get added over time. As I am typing this, I realize that I need a garden category. . . and maybe one for routine cleaning, ugh.

---

Some of these items simple get checked off/filled in as I accomplish them. Others get transferred to the weekly view. The "notes" section has become my "Win the Week" section. This is where I list out the important things from my #theHustle list and add action steps for the week. I still flip back to my #theHustle list for most things. This is just one more layer for breaking it down into actionable steps.

---

These strategies help me move forward towards my goals. Some months I am better at them than others, but I am learning to be gentle and keep moving forward.

How do you get your #theHustle on? Please share any strategies that help you.

​

Disclaimer: The Erin Condren link is a sort of affiliate link. If you follow that link, and order your first planner, I will get a $10 credit. . .which I much appreciate! The Sarah Centrella link is not an affiliate link. I receive nothing if you go buy her book. I just happen to believe in it and want to share it with you.
Powered by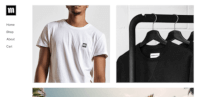 Create your own unique website with customizable templates.