Hemlock Cliffs

was the highlight of the trip (well, except for that whole buying a skoolie part!). We had a bit of a challenge navigating the gravel roads in Vera Louise, but with a little determination and an illegal parking spot, we made it to the trail head!

This spot was about a mile and a half from the trail head. So we had some extra hiking. Good thing, or we might still be stuck in the tiny "parking lot".

There had been PLENTY of rain, so the forest was lush and the falls were, well. . .falling. We started at the "end" of the loop trail (read: went the opposite direction of the crowd) and had a mostly peaceful and quiet hike. There were people hanging around at each waterfall, of course, but mostly it was just us during our hike. . . well, except that woman who kept yelling at her kids and not letting us pass. . .but that was luckily limited to a few minutes at the end of the hike.

We sat out on a double mission this day. We wanted to hike and see the falls (and start our training for some longer hikes that we are planning) as well as get some good pictures of Rose to give her grandmother for Mother's Day. (stopping in to visit her in Illinois would be our next stop, and put us there on Mother's Day). Otherwise, my budding photographer might not have let me use the camera. We took a leisurely pace, stopped to play, and took plenty of pictures. We had a little picnic lunch, err. . .snack, at the big fall. It was a great day!

We had a magnificent hike and would recommend this spot to anyone passing through southern Indiana with a few hours on their hands. It is not far from I-64. It's an easy drive, unless you're in a bus that you just learned out to drive two days ago. ;)

Happy Hiking!
Powered by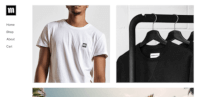 Create your own unique website with customizable templates.